Data Storage & Security
The security of their own data is a top priority for many companies. Cavok's modern system architecture enables a high level of protection. It is no coincidence that many customers from industries with high data security requirements rely on the cavok DAM system.

Free choice of data hosting
Each company decides freely where their data is stored: as an on-premises solution on their own servers or cloud-based, securely hosted by PEAK-14 in a German data center or with the help of any hosting provider.
Supported fileserver
Windows
Linux
Helios
Synology NAS
Unique hybrid solution possible
A combination of different storage locations as a Hybrid SaaS model is also possible with cavok. Your data remains stored on your company's own servers. Only the database and web server are located in an external data center.
Distribution over several servers
The individual services can be divided among several servers. This can even be enabled across multiple locations.

Secure access via web browser or VPN
No separate software needs to be installed on users' workstations to use the cavok DAM system. A standard web browser is sufficient.
Read more
Users can access the DAM system via an encrypted web access (https/SSL) or directly via the company network and file server. The cavok web application does not communicate directly with the database, as is the case at many other manufacturers. Instead, it communicates exclusively via the cavok SOAP server. This offers more security as well as performance advantages and a fully comprehensive API.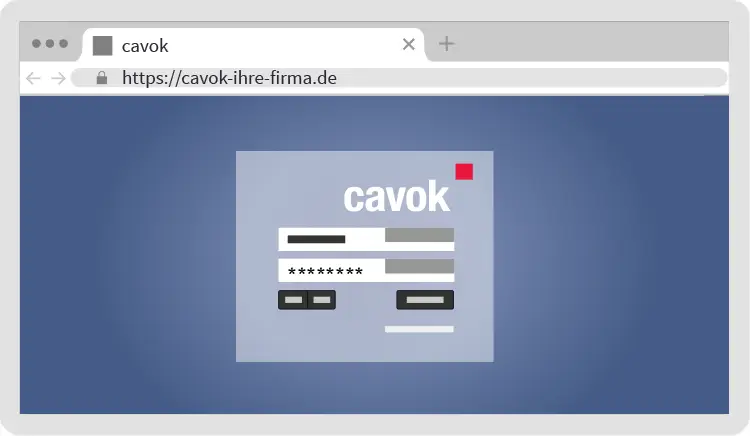 Separate login for administration
Administration is possible via a separate login on a different web application, which is additionally secured. Access can be restricted to specific IP addresses (internal/external) if desired.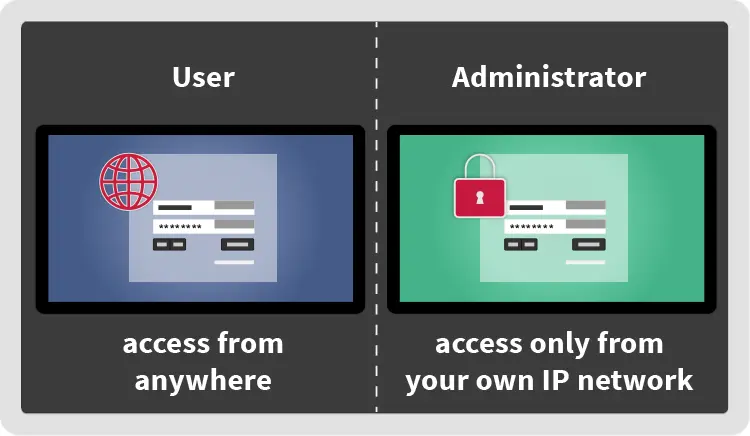 Secure login processes and session histories
Cavok offers some individually configurable setting options to make login processes and session histories secure.
Setting options:
Configurable session timeout
Limitation of the number of sessions of the same user
Blocking of users who have not logged in for X days
Limitation of unsuccessful login attempts per user
Adjustable complexity requirements for passwords assigned by users
Login via AD/LDAP incl. protection mechanisms implemented there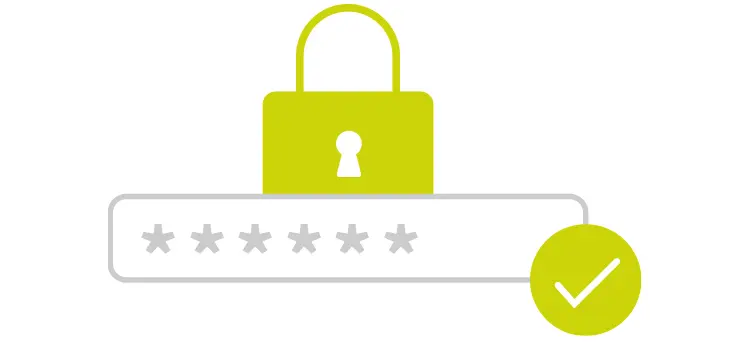 Protected against viruses
While uploading new files, cavok can, if required, check them with the installed virus protection before they are transferred to the normal file system. The security of the system is proven in regular security audits and penetration tests performed by specialized IT companies.

Server monitoring
Whether as a plug-in for Nagios Core, the quasi-standard for monitoring complex IT infrastructures, or as a clever stand-alone solution, the separately available Cavok WATCHDOG can do much more than just monitor the hardware.
Server virtualization
In order to have to maintain fewer physical systems, all components of cavok can be virtualized e.g.: installed on platforms such as VMWare. This can save costs and energy.