License & Copyright Management
Managing the rights of media is often complicated. Especially if the system is not accepted by the users or if there is no system at all with which the copyright can be managed in a controlled and traceable way. This often results in unlicensed media being published and expensive re-licensing becoming due. With cavok, you can customize license management to meet your needs. Here are some examples of what we can set up in addition to the standard system for an additional charge:
Automatic warning for expired licenses
Cavok can read dates in license agreements and link them directly to the associated images. When the copyright of the images expires, specified users can be notified.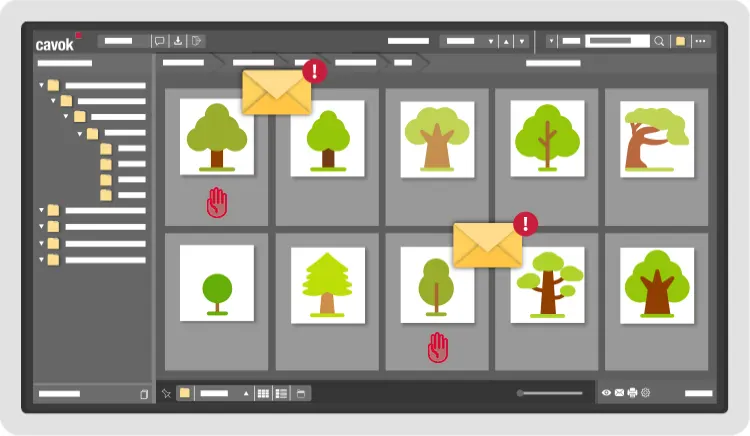 Comfortable overview of expired image rights
Cavok can easily display which images will expire in the next few months in an overview of all affected images.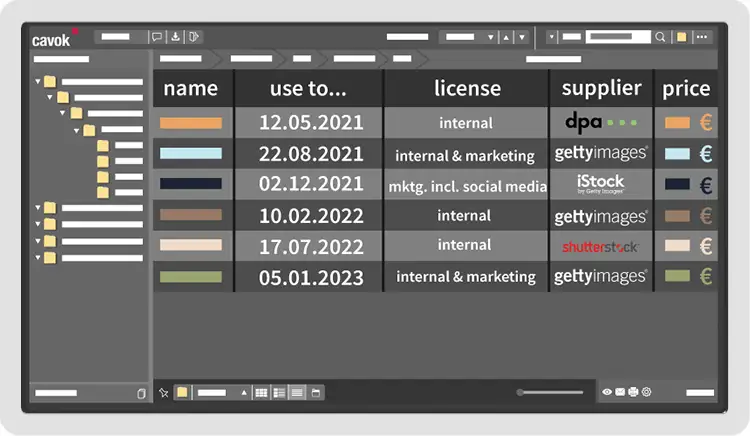 Share only licensed images for further use
To avoid using an unlicensed image by mistake, the view of the files can be filtered individually. The user then sees, for example, only those files for which sufficient rights are available. All other files are hidden for him or marked with a clear "license expired" symbol.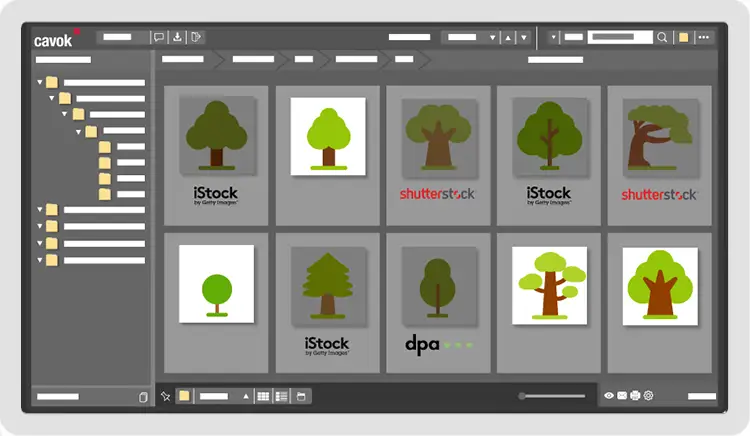 Track expired image licenses
Cavok provides an overview in which InDesign documents the searched image was used. The similarity search can additionally help to find images located deep in the file system.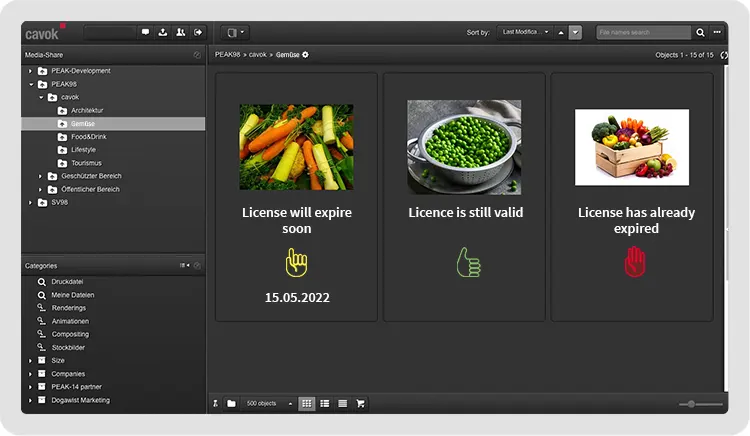 Professional work with the Exif, IPTC or XMP standard
Standard copyright fields used by stock agencies or photographers are covered by the cavok DAM system.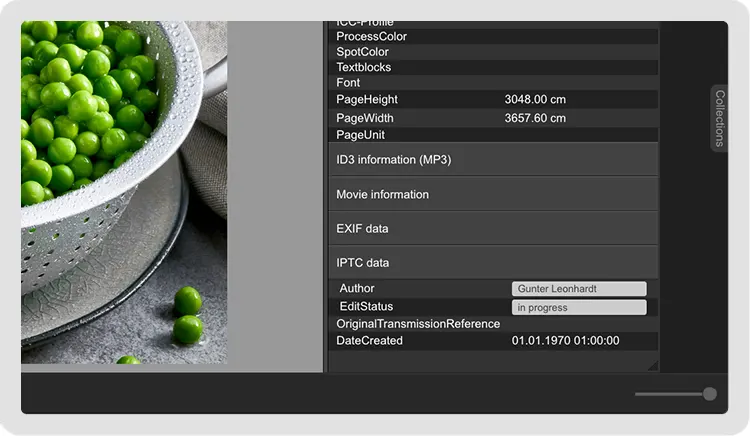 Better overview thanks to own copyright criteria
Standard copyright fields are simply not enough in practice. With the creation of rights groups, it is possible to manage and visually highlight your own criteria.
Characteristics, such as the affiliation of files to different rights levels or rights holders, can be displayed graphically and easily manageable in the system.