Digital Asset Management for Marketing Teams
You do love teamwork (?)
The Cavok digital asset management software helps you collaborate effectively with colleagues and external agencies, automate processes, and shorten coordination rounds – so you have more time for creative ideas.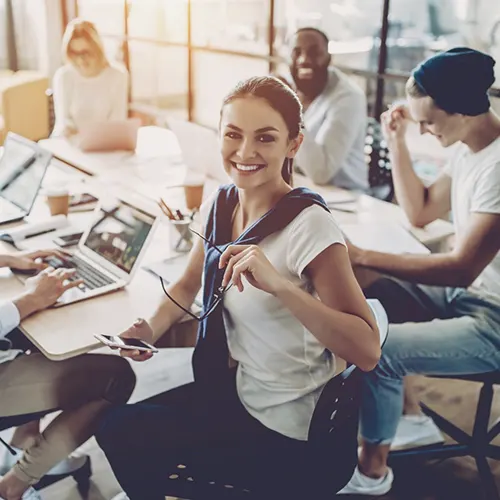 Coordination with colleagues has never been so easy
In the Cavok DAM system, you and your team work together on a central master file. You decide who can see, comment, edit and approve this file. Define predefined workflows so that correction and approval processes are clearly regulated. This makes lengthy coordination loops a thing of the past.
Set the rules for teamwork
Clear workflows are essential for smooth collaboration. With Cavok, you define who gets access to which files, right down to individual metadata fields.
Get creative together
Editing, commenting, and sharing – all this is done directly on a central master file that you work on together with your colleagues.
Share your content
Use direct links to share content internally and avoid duplicates or share content externally with collection links, upload links, and download links.
The appropriate program to view the file is missing?
As a marketing professional, you often work with a variety of image, audio and video formats. In the Cavok Digital Asset Management system, all team members can preview and comment on formats such as PSD, INDD, AI, MOV,CAD, RAW, SVG and many more – without having to install the appropriate program.
For Photoshop files, even the preview of individual layers works.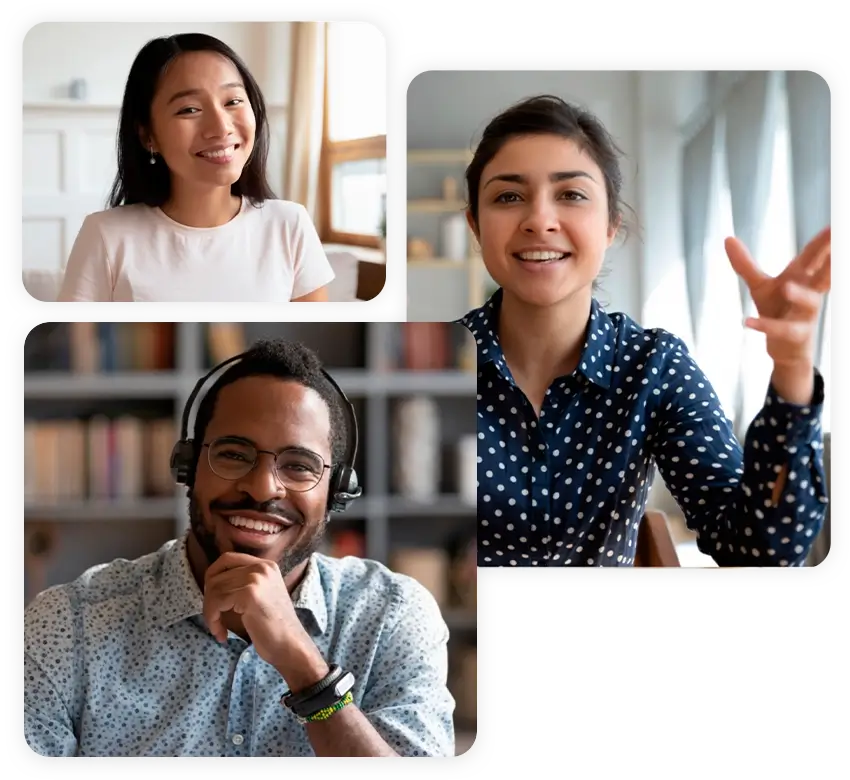 Use the Cavok DAM in your language
In international companies, marketing managers from different countries often work together. However, all of them often need to access the same content and images. The multilingual user interface of the Cavok DAM system ensures that everyone can use the software in their own language and find their way around intuitively.
Metadata is also displayed in the appropriate language and you can have the keywording automatically translated to the target language.
Access your data even when you are on the road
Often, images and impressions need to be shared directly with your team for further processing, e.g. for social media. With the Cavok Mobile Client, you can upload, tag and share files directly in your mobile web browser – without the need to install an additional app.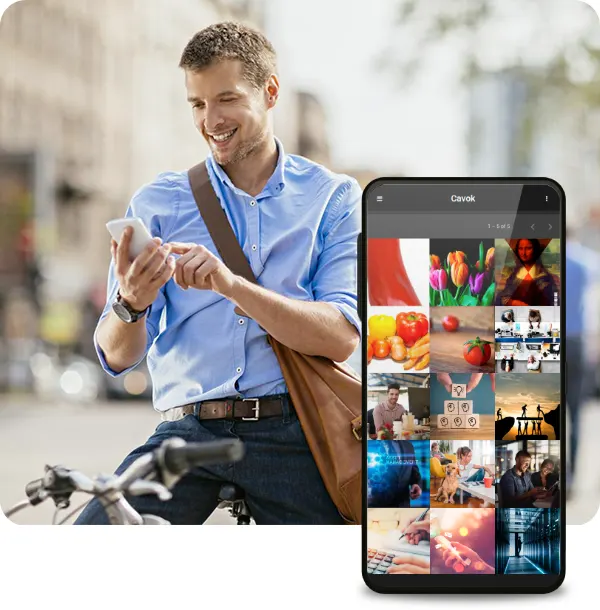 Does this happen to you too?
Each colleague tends to his own system of order
The larger a team, the more different personalities and order preferences come together. Therefore, define exactly which colleagues are allowed to make changes to the structure or specific files. You can also specify an order system for keywording content and configure metadata fields appropriately.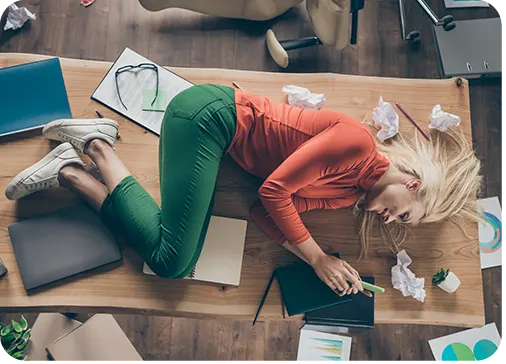 Define user groups
Divide users into user groups that should have the same access rights to digital assets.
Access management using Active Directory
If you use the Windows active directory service, you can link the user groups in the Digital Asset Management system to it.
Multi-client capable
Serve multiple clients with one system without them having insight into each other's data. This is a practical feature, especially for agencies that have multiple clients.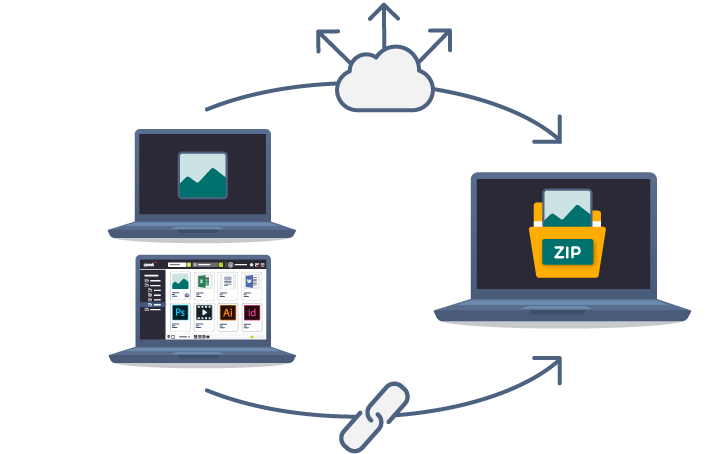 Secure alternative to We-Transfer, Dropbox and Co.
Send large files or file collections simply by link. This is not only easy, but also secure, as the files remain in the location you trust in the Cavok digital asset management solution – and are not transferred via American servers, for example.
Installation on your own servers
Always DGPR compliant
Access via https/SSL and/or VPN
No direct access by web server to the database
Data hosting on servers in Germany
Get your teamwork
to the next level
Demo version
Sign up for a 30-day demo to get a feeling for the software.
Try Cavok for free
Presentation
We can discuss your needs and see how Cavok can help you in a webcall.
Contact us
Frequently asked questions
How do marketing teams benefit from digital asset management software?
Marketing teams work often with a variety of creative files in different formats. In addition to traditional print marketing in the form of magazines, posters, display stands, flyers, product brochures and more, there are a number of online activities, such as website design, social media channels, display or banner advertising. For each campaign, new ideas are sought, and a number of new digital assets are created. Digital asset management software helps marketers store, manage, collaborate and approve all content for further use. Daily time-suckers, such as finding the right file, proofing loops until approval, and distributing to the right channels, are effectively shortened by using a DAM system. Digital asset management software helps marketing teams collaborate efficiently and frees up more creative ideas.
What characterizes a digital asset management solution for marketing teams?
How do marketing teams use digital asset management software in their daily business?
Can the digital asset management system be integrated with other marketing tools?