Digital Asset Management without cloud storage? Yes of course!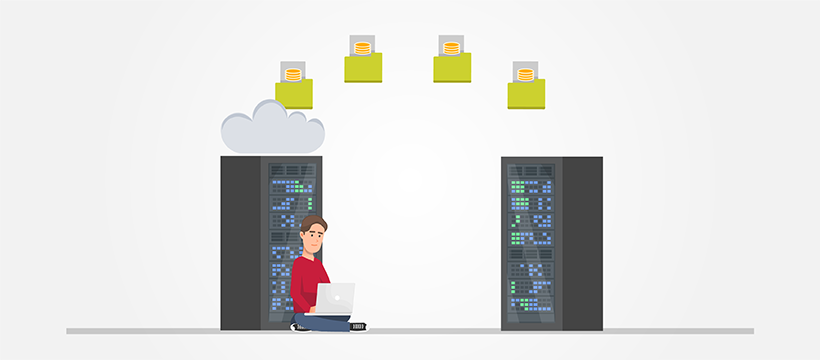 The trend on the software market goes to cloud storage. Some DAM vendors have already announced that they will no longer offer their on-premise solution. For example, Canto's on-premise solution Cumulus will not be further developed and distributed as of September 1. Support for Cumulus Enterprise is also scheduled to end on December 31, 2023. Many companies are now faced with the decision: move to the cloud or switch to another DAM system?
"With Cavok DAM, we offer a Canto Cumulus alternative that can be operated permanently on your own servers. Our digital asset management solution is going to be further developed and supported in the future. If you'd like us to advise you on how to migrate your DAM system quickly and easily, we'd be happy to help."
Gunter Leonhardt, CEO of PEAK-14 GmbH

Pros and cons of cloud storage
Not all clouds are the same
Legally, it makes a difference whether a cloud server is operated by a European company or whether the provider has its headquarters in the USA, for example. This article explains what concerns there may be regarding data storage on foreign servers.
Operating a DAM system in the cloud certainly has many advantages. For example, the hosting provider assumes responsibility for maintaining and securing the servers. However, many companies - especially those in regulated industries - are required by their corporate guidelines to store data only on their own servers. This is especially relevant to government agencies or companies that operate in the financial, energy or pharmaceutical sectors. Moving to the cloud is often not possible for such companies due to internal company or legal requirements. In some cases, a move to another digital asset management provider is the only solution.
Migration of the DAM system - how does it work and what do I have to consider?
Moving all assets and workflows to another digital asset management solution can be easy or difficult, depending on the system. If not all file formats and specially created metadata can be transferred automatically, many things may have to be adjusted manually. If this is the case, the costs for the move can quickly get out of hand. It is therefore important to clarify in advance whether a migration of the data can be largely automated.

Cavok DAM permanently on-premise
The storage location of the Cavok DAM system is entirely up to you: In addition to a permanent on-premise solution that we install on your own servers, we also offer data hosting in a secure German data center, or with a provider of your choice, or a hybrid solution.
The migration of the Canto Cumulus system, for example, is no problem for our team and has already been carried out several times. To migrate the data to our Cavok digital asset management system, all data is exported from the old system via an XML file. This contains paths, metadata and other file information and can then be imported directly into the Cavok DAM using a script developed specifically for this move. For you this means that your data can be moved quickly and easily by our team.
Let us advise you without obligation which is the best solution for your data and your team and how a migration of all digital assets could be implemented quickly and efficiently.