How Cavok Digital Asset Management optimises working with WordPress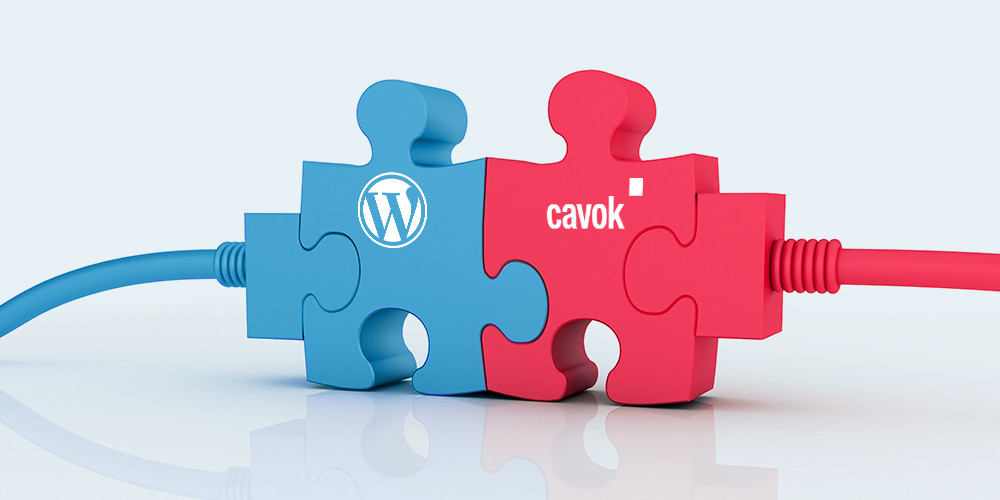 As a website creator using WordPress you want to integrate images, videos or other assets directly without searching and manual uploading? No problem at all with our digital asset management system Cavok meeting WordPress. Cavok digital asset management helps you managing your company assets in one place. You can easily integrate your assets into WordPress from Cavok digital asset via a plugin that we have developed and preset especially for WordPress.
With just a few clicks, the Cavok plugin is installed in WordPress and you can then simply drag and drop your assets from Cavok onto the WordPress surface while holding down the Shift key. In WordPress there is a drop area where you place the assets and they will automatically be integrated into WordPress via the API.


Indexing by keyword and automatic transfer of metadata
We recommend to use metadata for your assets, so that you can find and reuse your assets easily whenever needed. That means you add keywords to your assets in the digital asset management. When the image files are dragged from Cavok to WordPress, all the metadata will automatically be transferred. If you require any changes of your metadata, you can make these changes in WordPress afterwards. Modified metadata are either stored in multiple copies and automatically used correctly when transferred to the CMS, or you overwrite them manually in WordPress, depending on the application. If an asset is removed from WordPress, the metadata will remain in Cavok as original metadata.

All benefits at a glance:
No need to register and log in
Easy to install
Intuitive use via drag & drop
No need to manually search assets
Automatic file synchronisation
Lean solution with enormous time savings