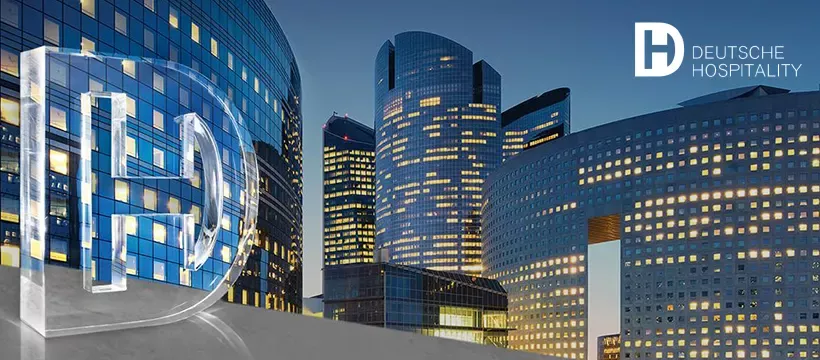 Page 1 of 2
A corporate group with worldwide marketing needs a central database for its images and media assets. This is no different at Deutsche Hospitality, which was still known as the Steigenberger Hotel Group until 2016. The digital asset management system cavok is used at the head office in Frankfurt. It is used by internal marketing employees from more than a hundred hotels on three continents, as well as by online tour operators, booking portals and journalists.

A company with tradition

on an international

growth trajectory
T
he Steigenberger Hotel Group became Deutsche
Hospitality in October 2016. Deutsche Hospitality
brings together four unique worlds under one roof:
Steigenberger Hotels and Resorts stands for ele
gance and perfect hospitality. It's called 'MAXXimize
your stay' because of the focus on the essentials in
the new MAXX by Steigenberger Hotels. The futuris
tic concept Jaz in the City is young, urban and has
its finger on the pulse of the city. And IntercityHotels
are at the heart of the most beautiful cities with the
best rail connections and airport links.
Image database on three continents
When the group was looking for an image database, the modern digital asset management system cavok stood out. "We quickly made the decision to go with cavok," explains Nicole Hennig, Corporate Marketing Manager at the Deutsche Hospitality head office in Frankfurt. The DAM system was so impressive that more than 100 group hotels can access it from three different continents. "It allows almost 1,000 users to use more than 15,000 images from our database," says Hennig.
The flexible DAM system cavok
Darmstadt-based PEAK-14 GmbH is the manufacturer of cavok. A big advantage of their DAM system is than it can be deeply integrated into other software solutions. Whether this is layout programmes, web shops or content management systems. This is possible due to cavok's special architecture: the system is based on a SOAP server (simple object access protocol), as an intentionally streamlined core. A layer of functional open source modules is connected to this, making them particularly easy to connect to other business applications in a company. This means that cavok has the ability to adapt and integrate, which is hard to find in DAM solutions.